EXPERIENCE YOU CAN TRUST
Meet the CSaaS Team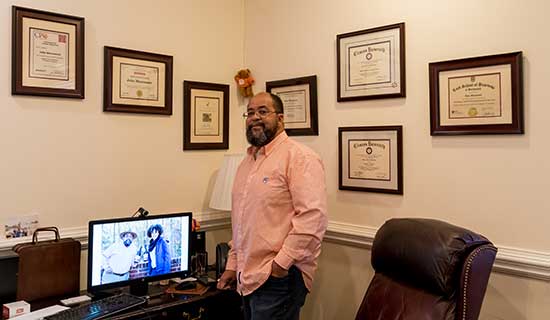 John H. Macomson – Founder & CEO
John is a graduate of Clemson University with a B.S. in computer science and an M.B.A. After working in the software development field for over ten years John founded Carolina Software as a Service and remains with the company today as CEO. John realized the potential of on-demand software services early on and began transitioning his 15 year old company to the software as a service model in 2004. Since then, CSAAS has expanded to have a national presence by having built and hosted business critical On Demand applications for numerous Fortune 500 companies throughout the southeast.
Matthew T. Hanna – Operations Manager
Matthew has been working in the IT Industry for over 23 years as a consultant. This has included implementing data centers, virtualization, firewalls, routers, WIFI, and endpoint security. His system knowledge includes Windows Server, Active Directory, Group Policy, Exchange, MSSQL, Citrix, VMWare, Hyper-V, SharePoint and Office 365. He has also implemented datacenter infrastructure on both Dell and HP Hardware and SANs. Firewall implementations have included Checkpoint, Sophos and Watchguard.
Matthew has advanced experience with Microsoft SQL database administration and development. This includes creating tables, indexes, views, stored procedures, database functions, geospatial queries, replication and backup management. He has also created and managed complex reports in Crystal, Microsoft SSRS and Microsoft Power BI for Accounting, Manufacturing, CRM and CMS platforms.
Over the years he has developed many applications in ASP.NET, WPF, .NET Core, Blazor and MAUI. He's proficient in several languages and data structures including SQL, Entity Query, VB, C#, HTML, CSS, Javascript, JQuery, XML and JSON.